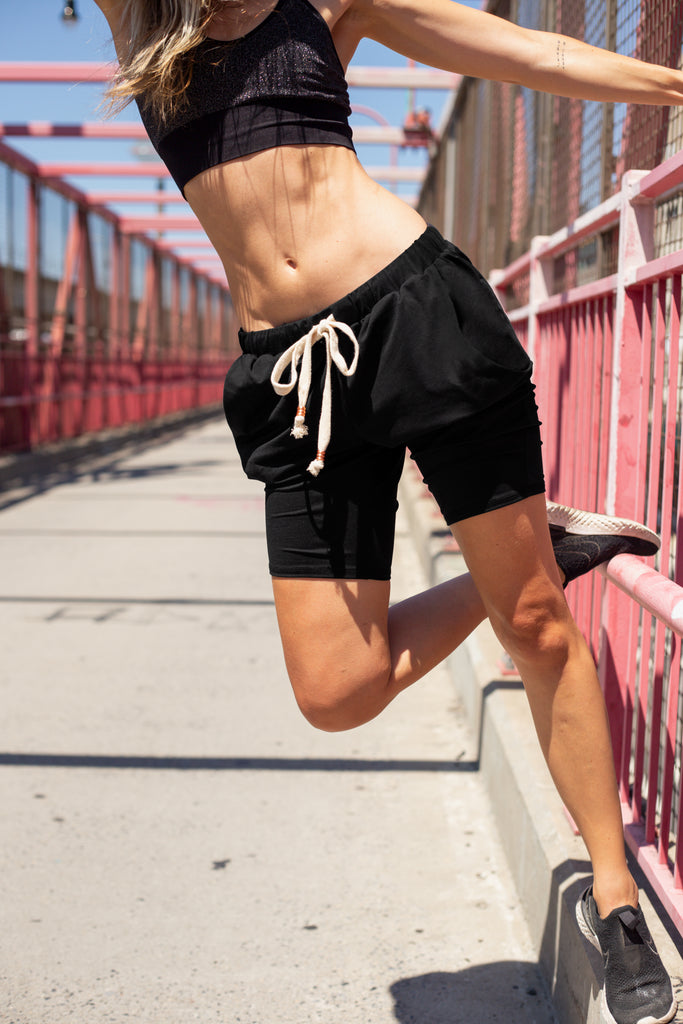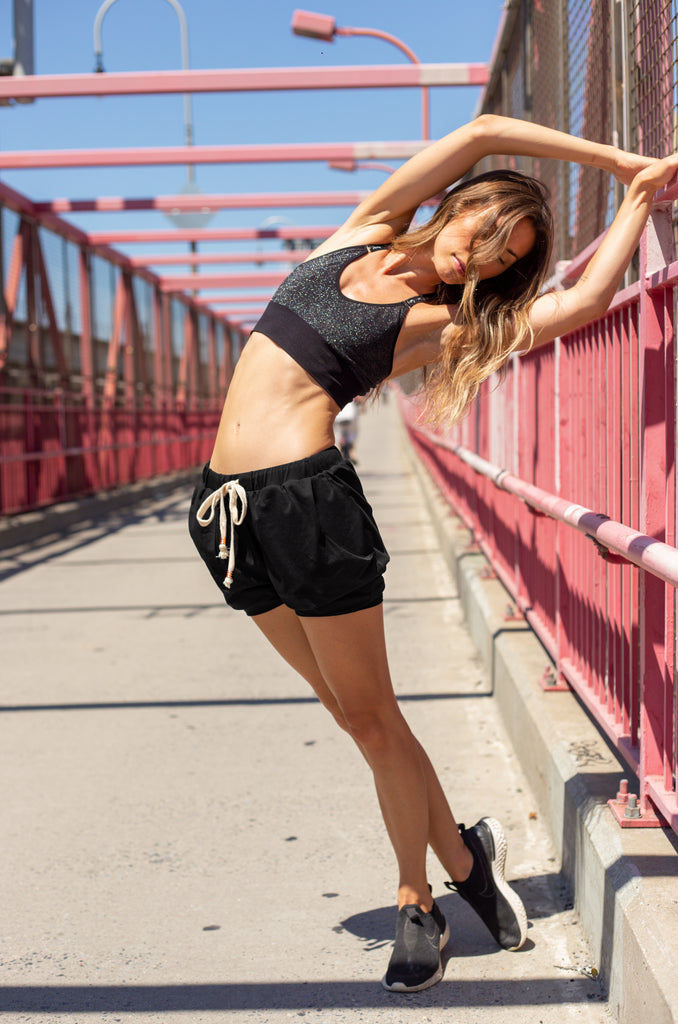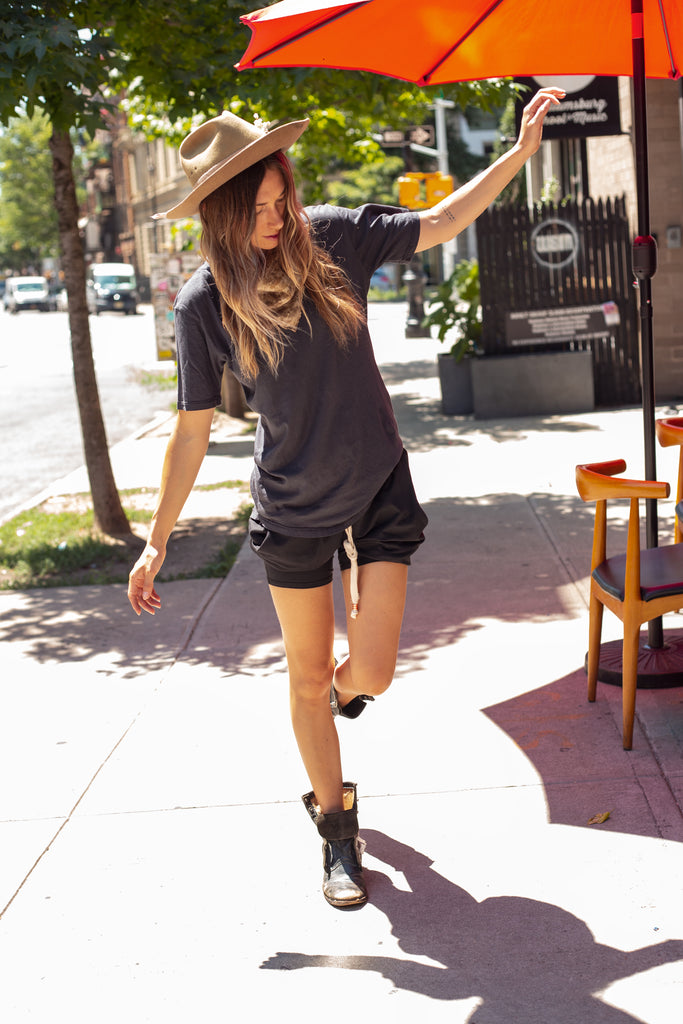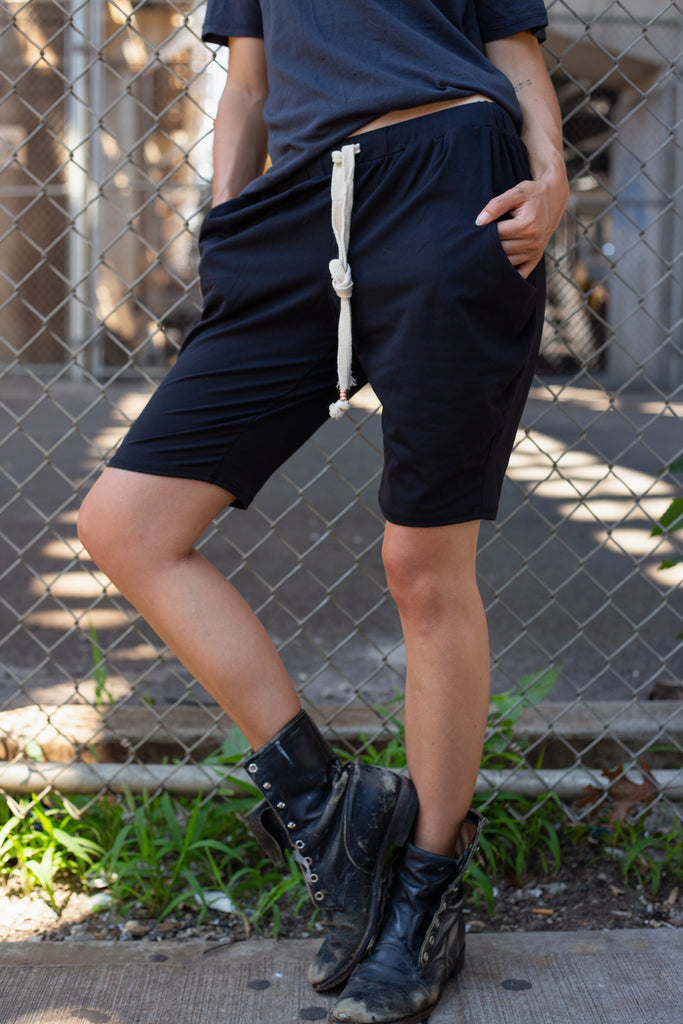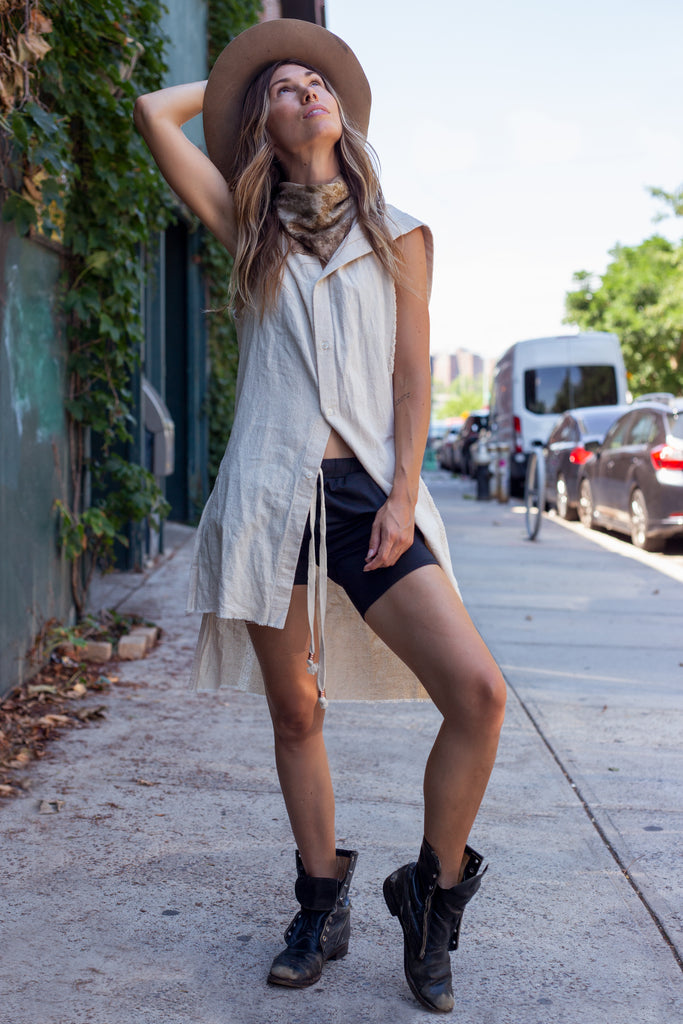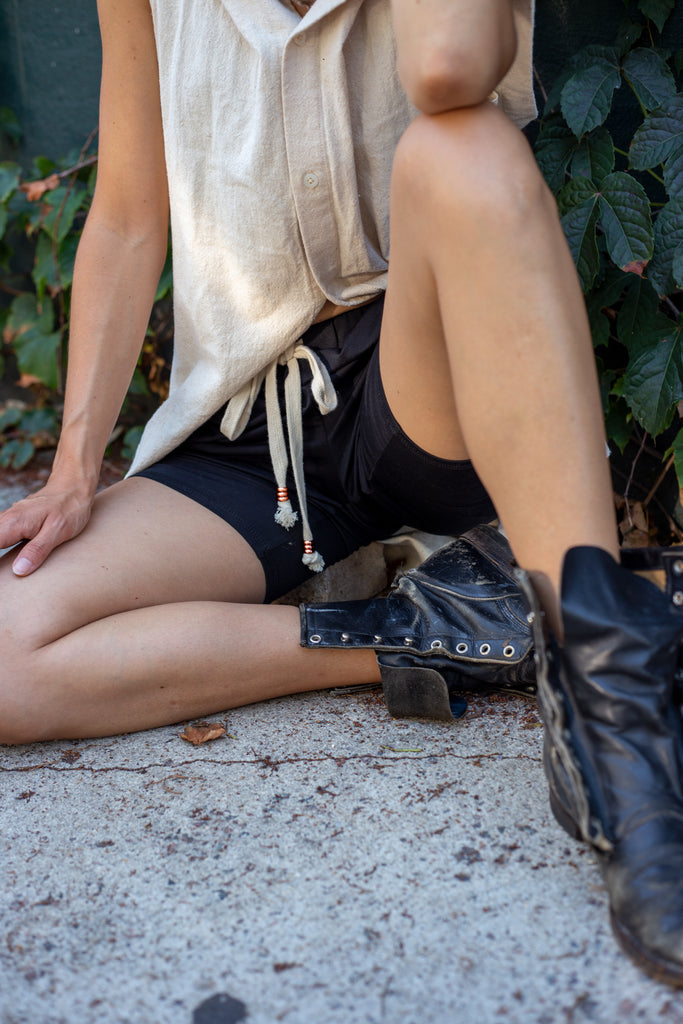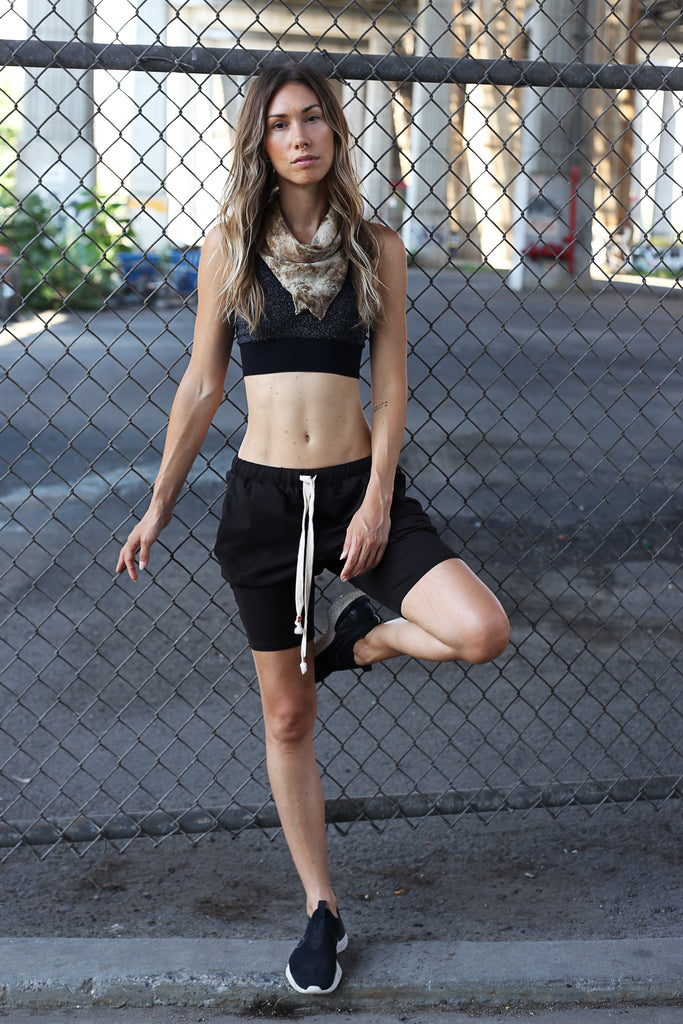 $98.00
$0.00
Journey Shorts | Pitch Black
The same clean lines and soft feel of the JOURNEY PANT in a versatile pair of shorts. Wear them to yoga, wear them to brunch, wear them everywhere. Outfitted with two spacious pockets and finished with an elastic drawstring waist. Dress them up, dress them down, dress for the moment you're in.
SUPER SOFT & COMFORTABLE 



MOISTURE WICKING
BRUSHED POLY BLEND
BLUE SIGN CERTIFIED (ECOFRIENDLY)
MADE IN NYC
Size: Model is 5'7, waist 26, shown wearing size XS shorts and size SM Sojourner unisex shirt. Color of drawcord on short is now black with copper rings.
WHY LOCAL IS IMPORTANT
"Making clothing right here in Los Angeles allows me to personally ensure quality standards are met. Local production also means I get to know the garment makers and ensure they have safe working conditions and fair wages. Our carbon footprint is lower since we don't have to transport raw materials too far during the production process."
- Evan Novis, Founder
Classy
The shorts are better than I expected! The cut is nice and true to size! Great pair of shorts for any laidback occasion.
Love! Love! Love!
I live in NYC, but literally live in these pants now. Once you put them on, your entire view on what pants can be changes. They are so stylishly versatile in every situation from casual city, to night life, to office, to yoga, to gym, to meditation, to airplane, to lounging at home. There's almost no need to take them off, except when sleeping and showering. Love the detail and simplicity, I feel like they express my inner self with outer style. The elastic waist somehow magically keeps the pants super comfortably snug, whatever I'm doing. Also perfect for every season, since you can hike them up your leg as far as you want til they are basically shorts. It's almost sad how all my other pants get so neglected now. But all good, I'll just have to get more colors in these to make up for it!