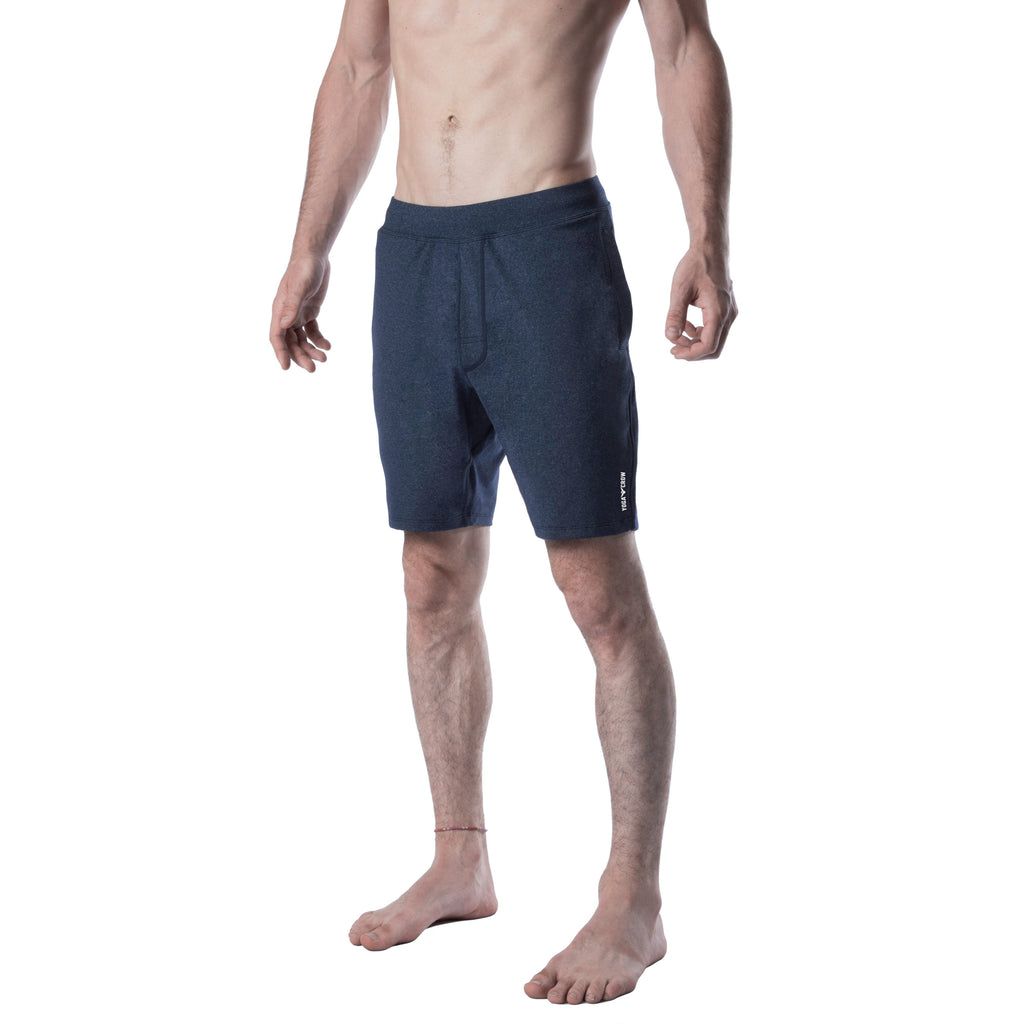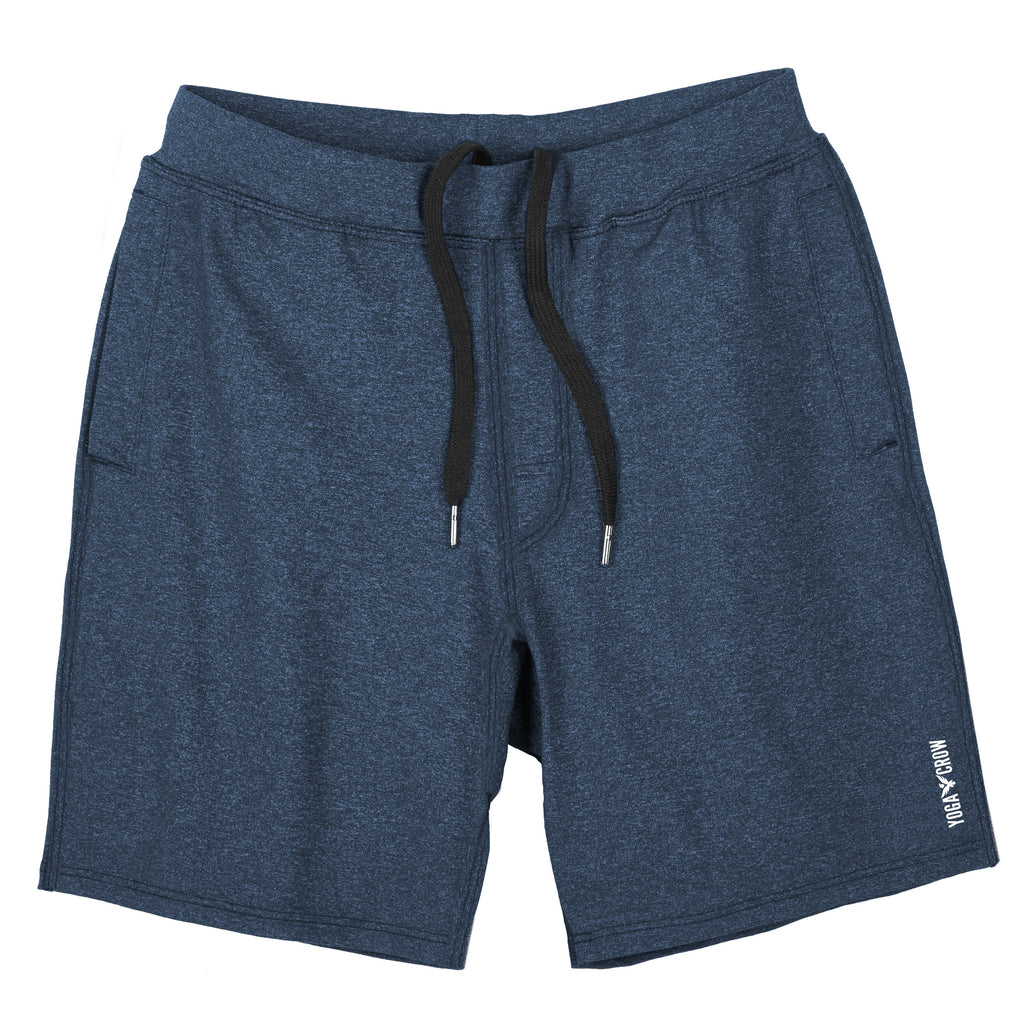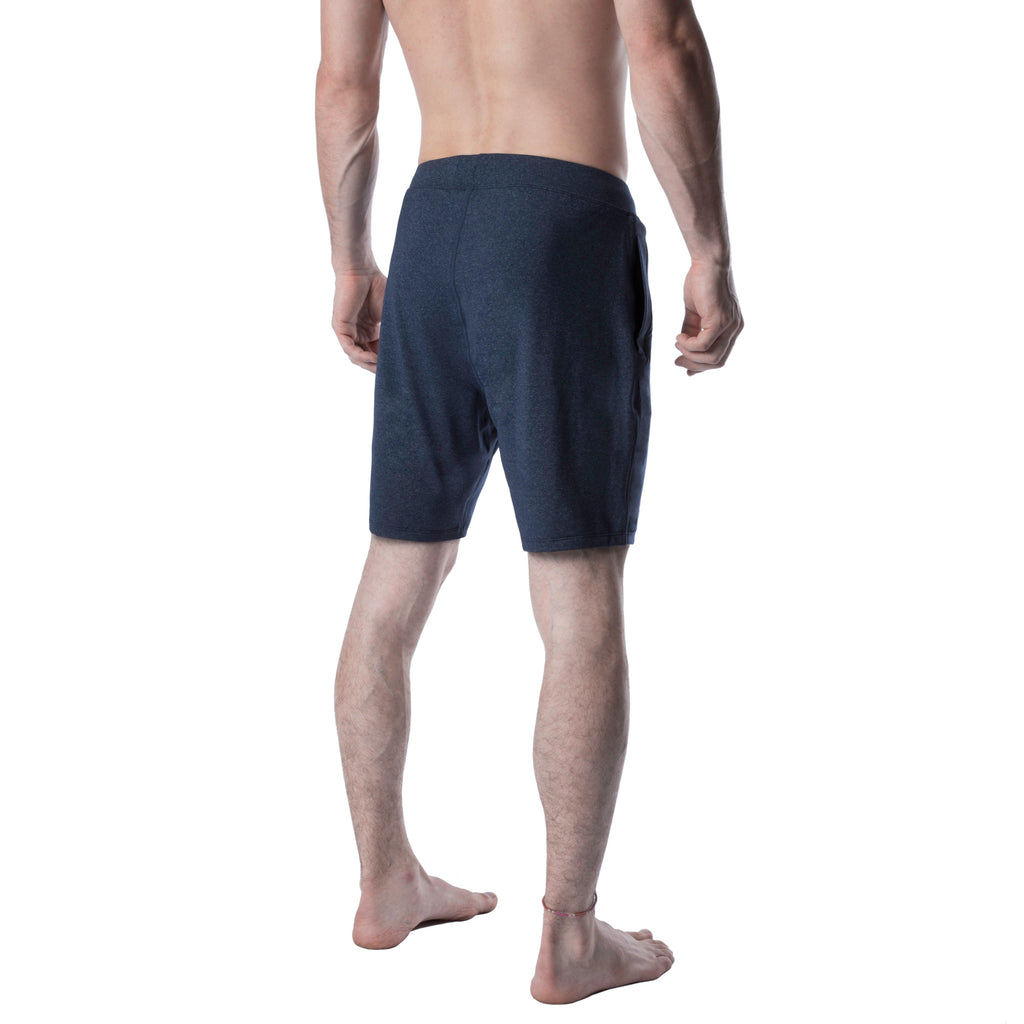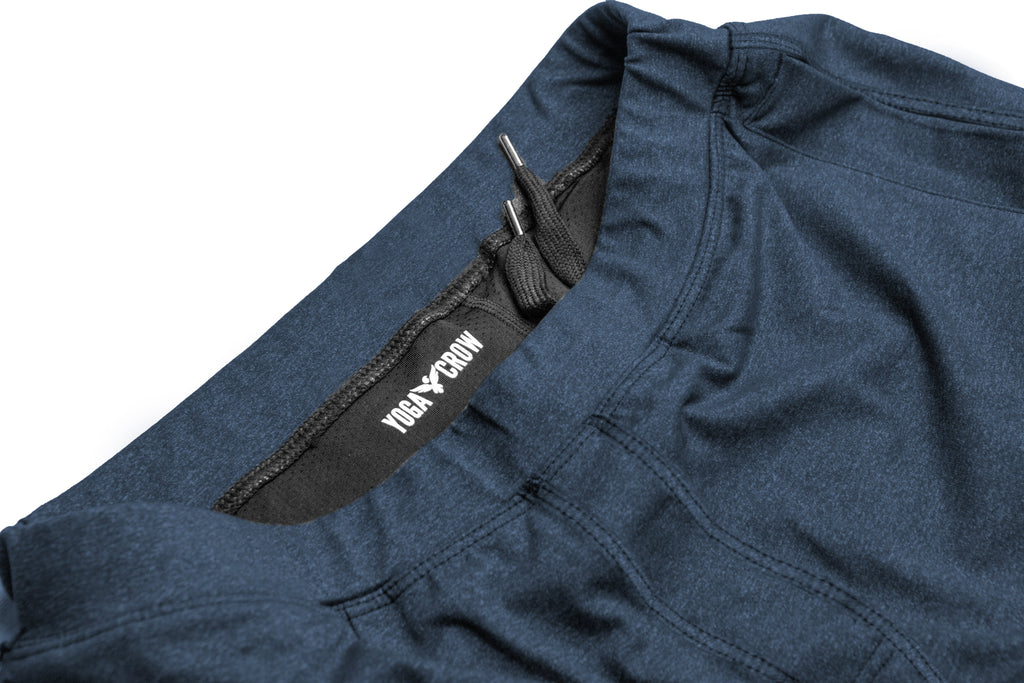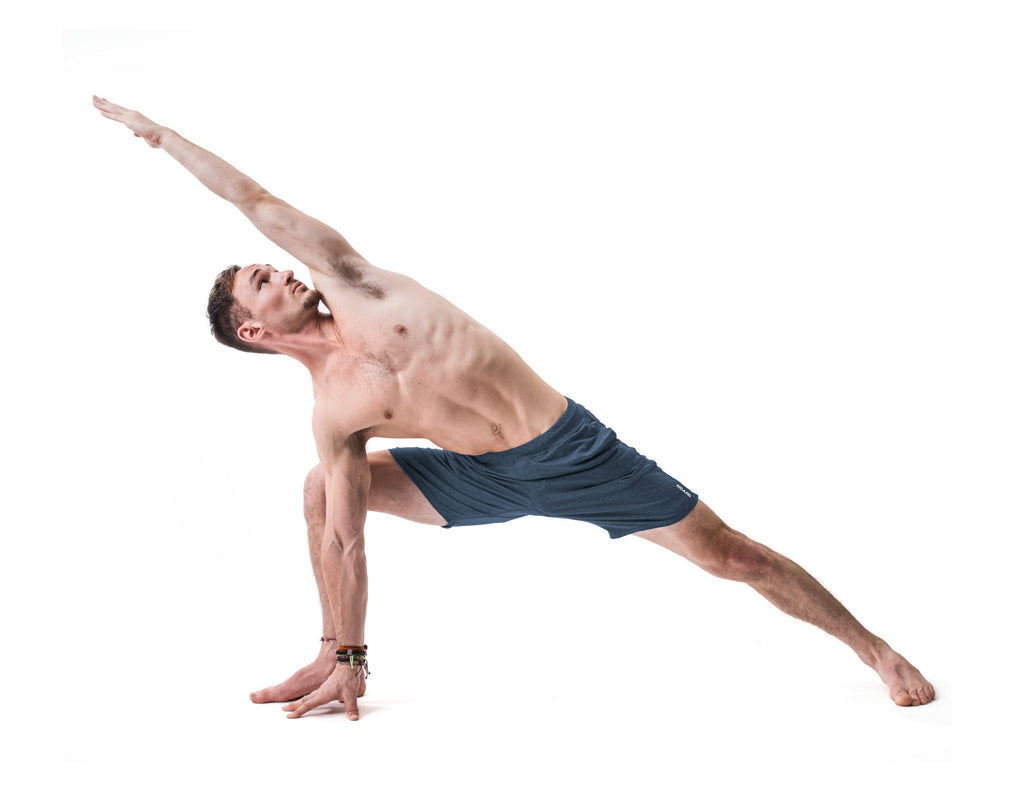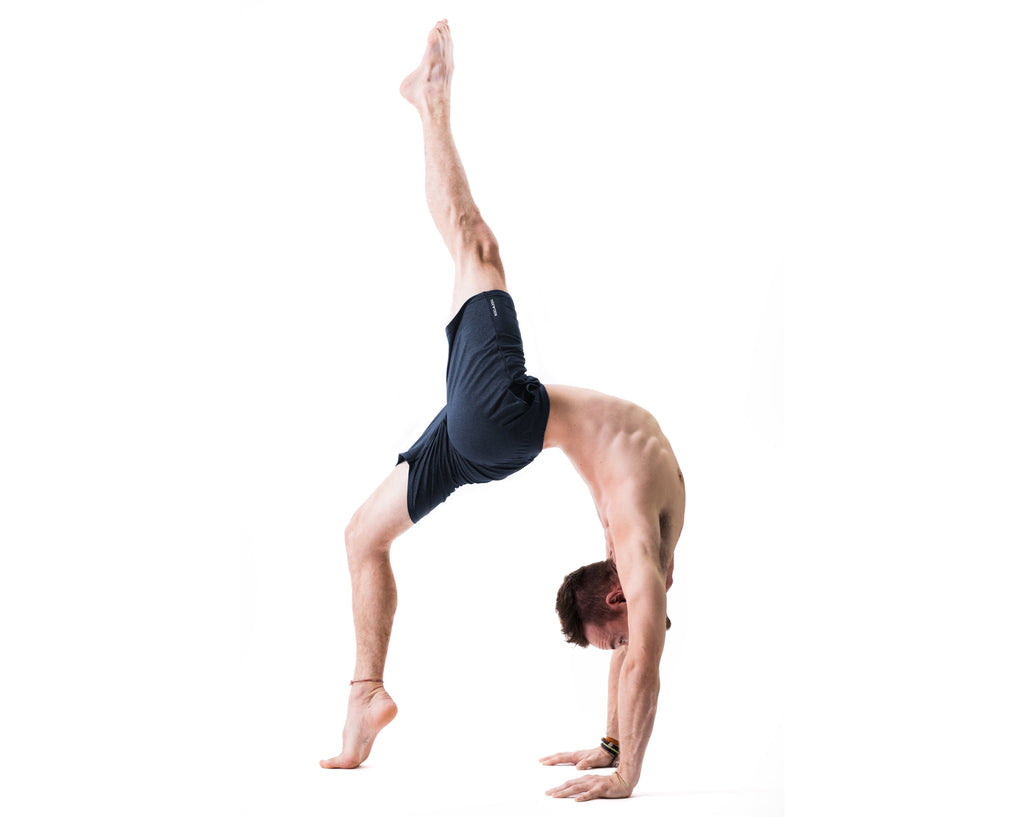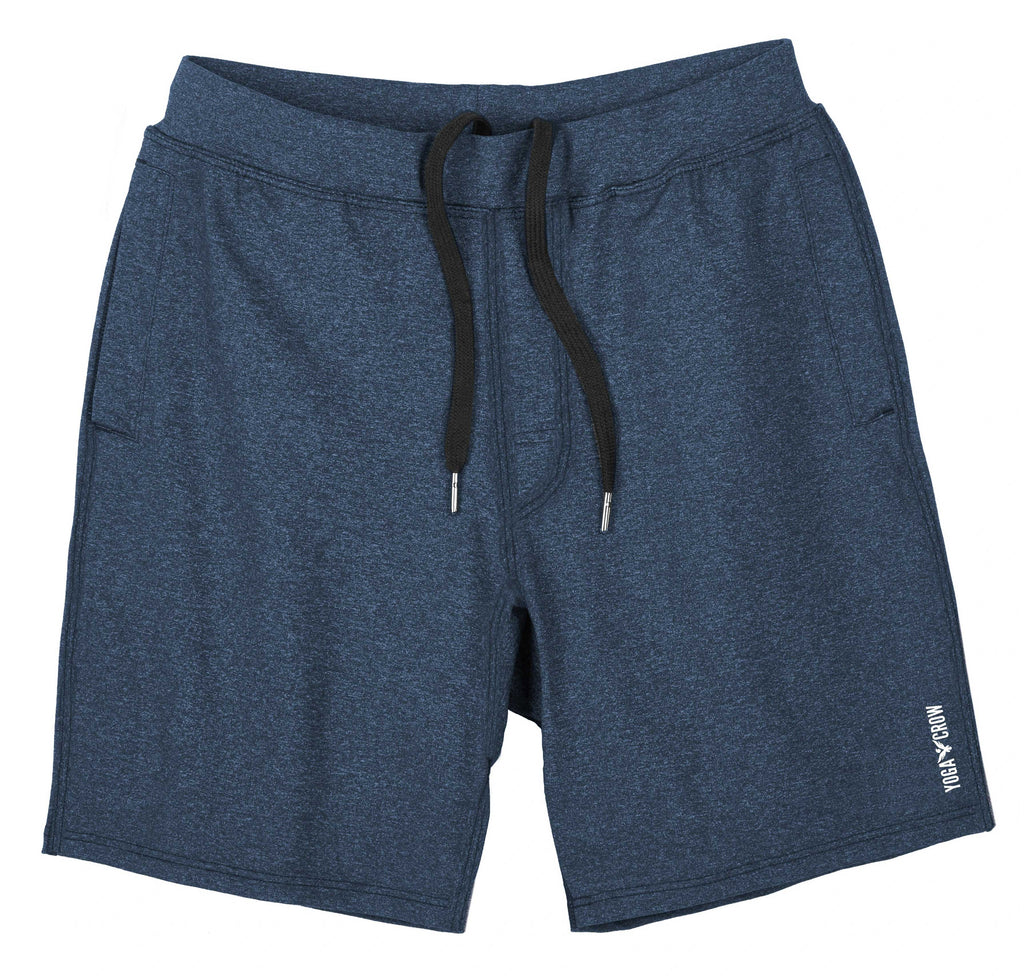 $55.00
$0.00
YOGA CROW MENS SWERVE SHORTS - Heather Navy
The Swerve Shorts are not your run-of-the-mill cross training shorts; these shorts were made for men who are serious about yoga.
Our unique blend of nylon/polyester performance fabrics combine the ultimate in 4-way stretch-ability with moisture wicking technology. The liner is a non-abrasive, anti-microbial, and a secure boxer brief.
These shorts keep you focused on your practice, not your modesty.
WHY LOCAL IS IMPORTANT
"Making clothing right here in Los Angeles allows me to personally ensure quality standards are met. Local production also means I get to know the garment makers and ensure they have safe working conditions and fair wages. Our carbon footprint is lower since we don't have to transport raw materials too far during the production process."
- Evan Novis, Founder
Great fit and stretch
I was wearing the shorts I use for Pilates but they don't match the yoga movement. I am so glad I ordered these shorts which are a game changer for me!
Mission accomplished, Evan! After conducting
Mission accomplished, Evan! After conducting a lot of research and discovering a number of other positive non-mainstream yoga clothing brands, I took the (p)lunge with Yoga Crow. I purchased the Swerve shorts in 3 colors and the fit, form and function is exceptional! In many cases, one of the signs of a well-designed garment in my opinion can be that you hardly know it's there and that's definitely the case with these shorts. They're so comfortable, it honestly doesn't feel like I'm wearing anything. So nice to not have to adjust what I'm wearing when transitioning from one pose to another. Plus they look really stylish and are super flattering...they really are the perfect yoga shorts!
Best yoga shorts I have
Best yoga shorts I have found so far. Good thick material with great color. Liner is better then average. End up usally wearing them most of the day after class.
They are great shorts .
They are great shorts . They are every thing they say they are and more. Trust me. You won't regret buying a pair and will want more. Plain and simple !
Thank you so much Phillip - we appreciate your business and your feedback!
First time purchaser and could
First time purchaser and could not be happier. When you first pick these shorts up you will notice they have some weight to them. They are sturdy yet comfortable. They hold everything together with the boxer brief lining. Nothing bunches up and the material wicks moisture away like it never existed. I bought 3 pairs and having worn them only a few times so far...they will be my go-to shorts for not just yoga....but everyday running around. Thanks Evan.....great product.