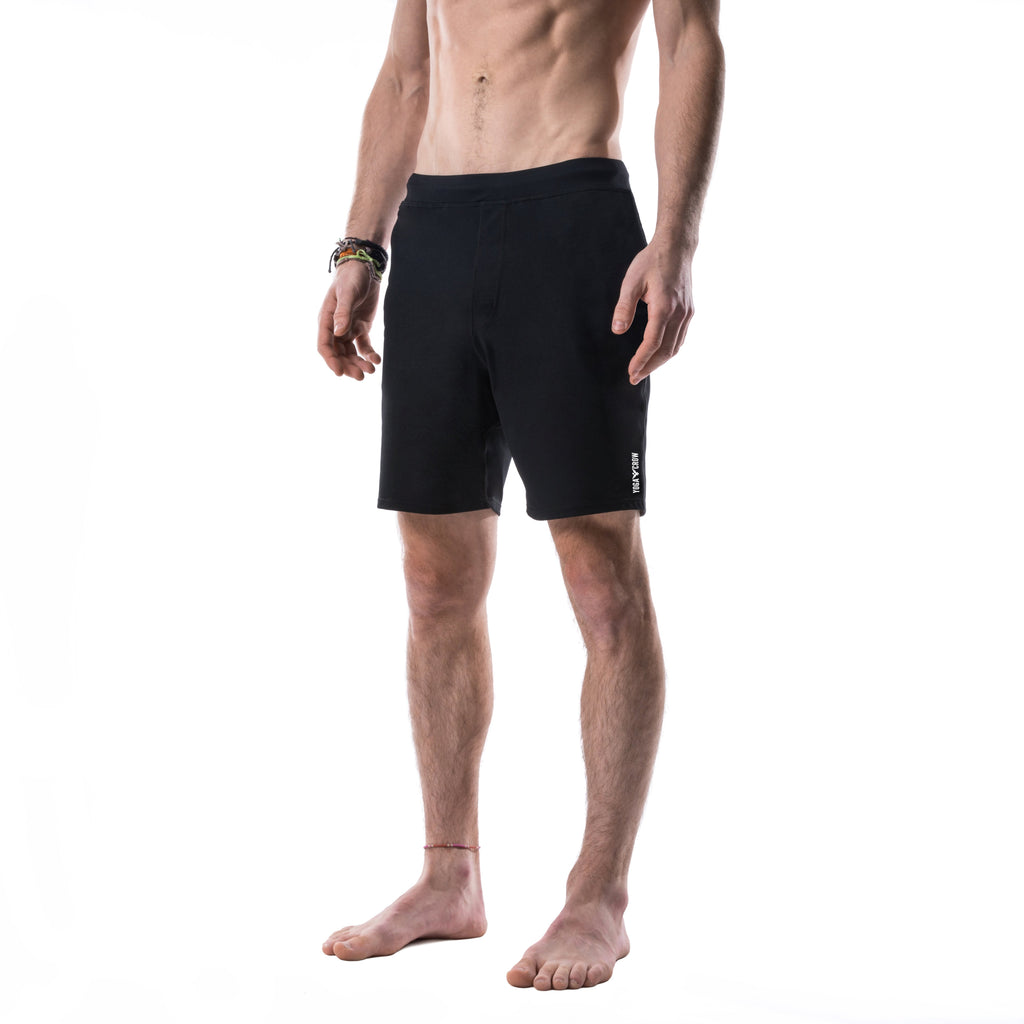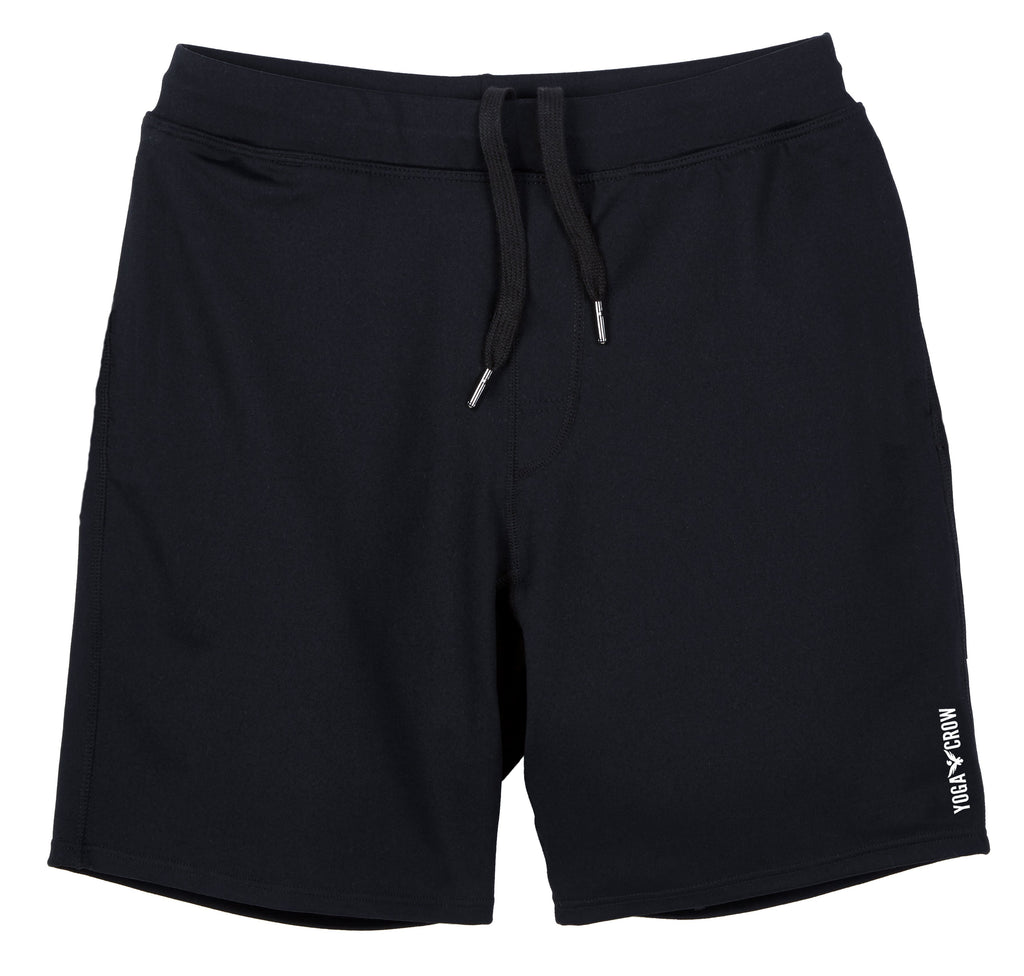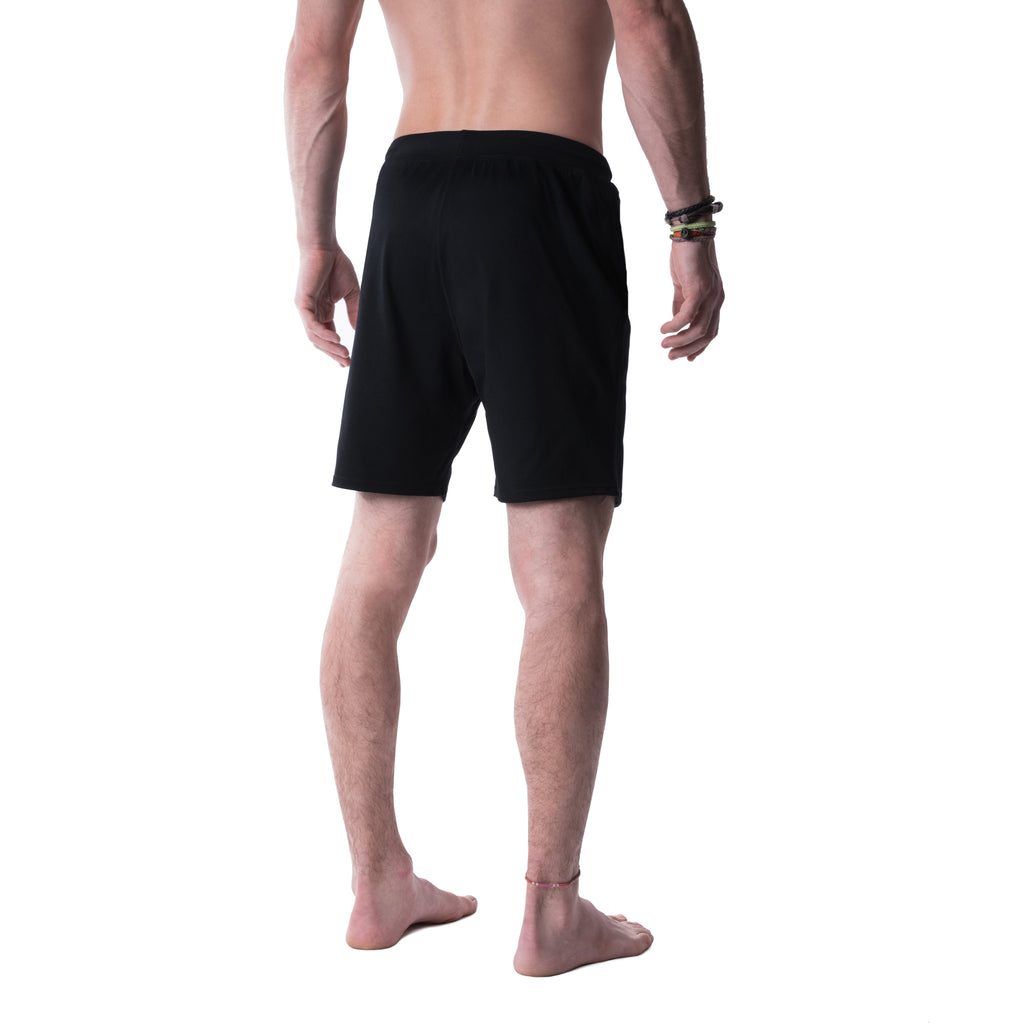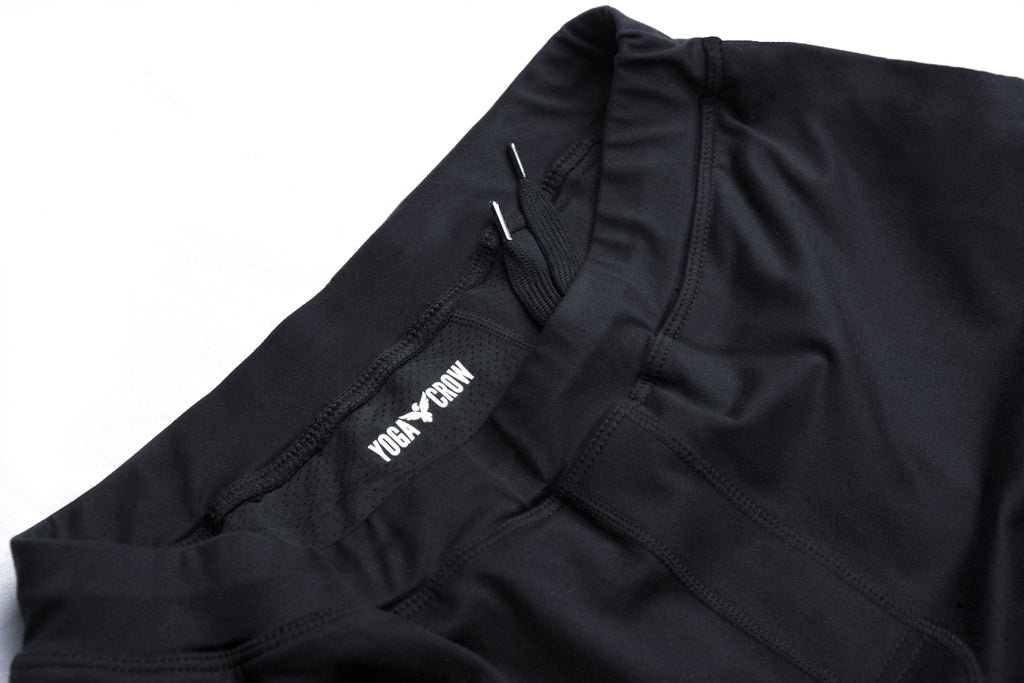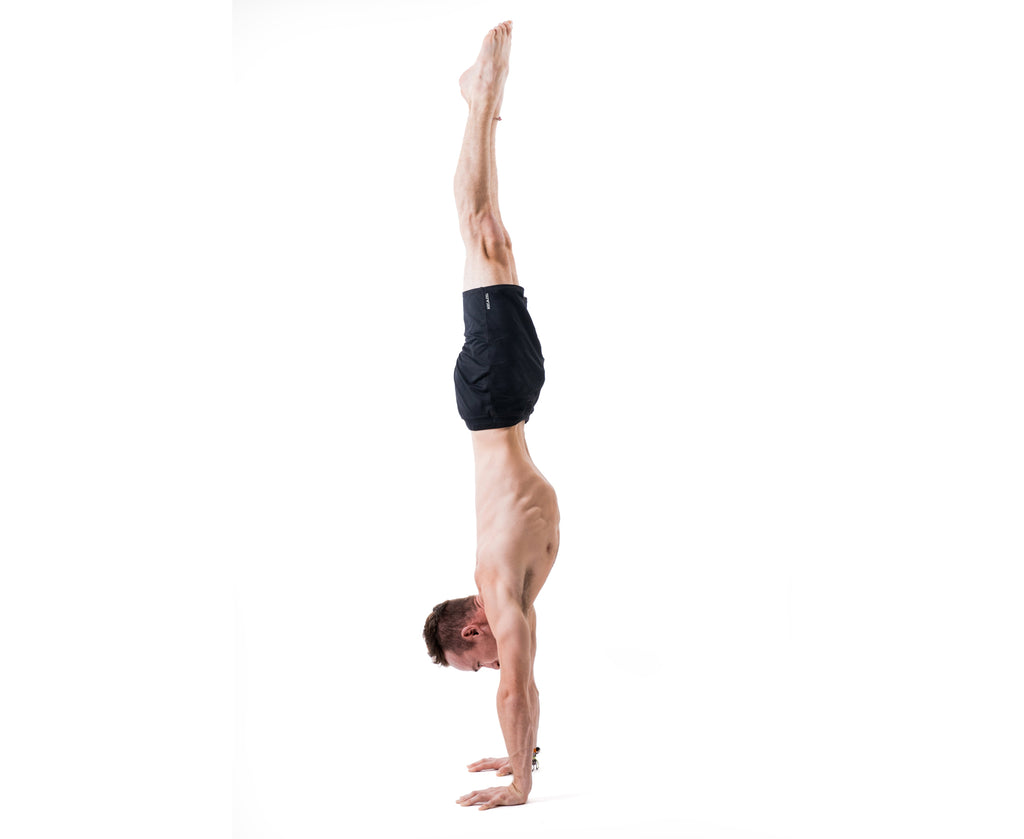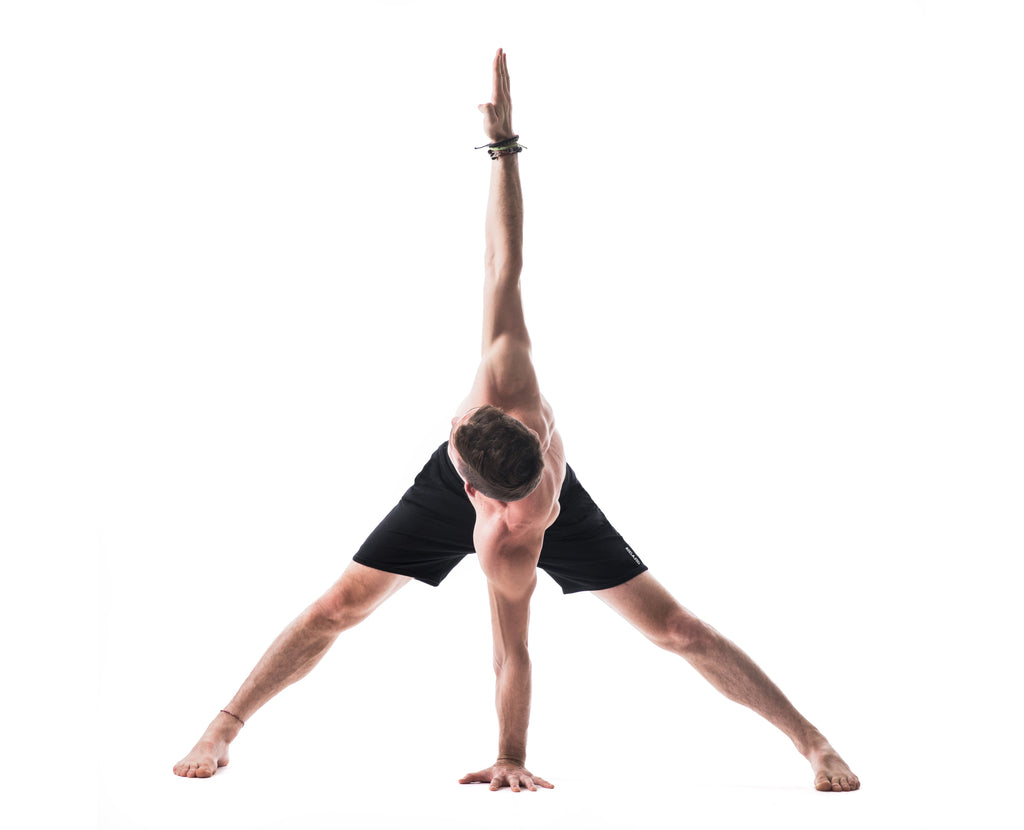 $55.00
$0.00
YOGA CROW MENS POCKETLESS Swerve Shorts - Crow Black
The Swerve Shorts are not your run-of-the-mill cross training shorts; these shorts were made for men who are serious about yoga.
Our unique blend of nylon/polyester performance fabrics combine the ultimate in 4-way stretch-ability with moisture wicking technology. The liner is a non-abrasive, anti-microbial, and a secure boxer brief.
These shorts keep you focused on your practice, not your modesty.
WHY LOCAL IS IMPORTANT
"Making clothing right here in Los Angeles allows me to personally ensure quality standards are met. Local production also means I get to know the garment makers and ensure they have safe working conditions and fair wages. Our carbon footprint is lower since we don't have to transport raw materials too far during the production process."
- Evan Novis, Founder
If I could have drawn
If I could have drawn up a pair of yoga shorts, I would have come up with something like these. Just handling the shorts, you can tell they're well made --they're substantial but not heavy. They breathe well. They're sleek and form-fitting -- this is important when you're flowing and doing inversions, etc. -- but not too tight. The length is just right. Five stars.
These are very comfortable, inner
These are very comfortable, inner lining is supportive. I like the looks and have had compliments. Highly recommended!
I've tried a number of
I've tried a number of shorts, and these are a clear standout. I now have four pair.
Unrestricted movement, excellent fabric "weight" (not too flimsy, not too heavy), good length and coverage, secure waistband, very little movement/riding up of the interior liner during a practice. No distractions.
My waist size is 31, normally I go with medium but here small is the ideal fit for me. My humble advice: Ignore the opprobrium toxic masculinity places on the size "small." Go with the size that fits you.
Although I am newer to
Although I am newer to yoga, I have learned that in a hot yoga class ever advantage helps. These shorts are a clear advantage for comfort and flexibility. I definitely recommend them.
I use these shorts for
I use these shorts for yoga and Pilates. The fabric, inner brief, length, amount of leg opening, all reflect a design intended to facilitate our practice with comfort and ease. Many thanks!