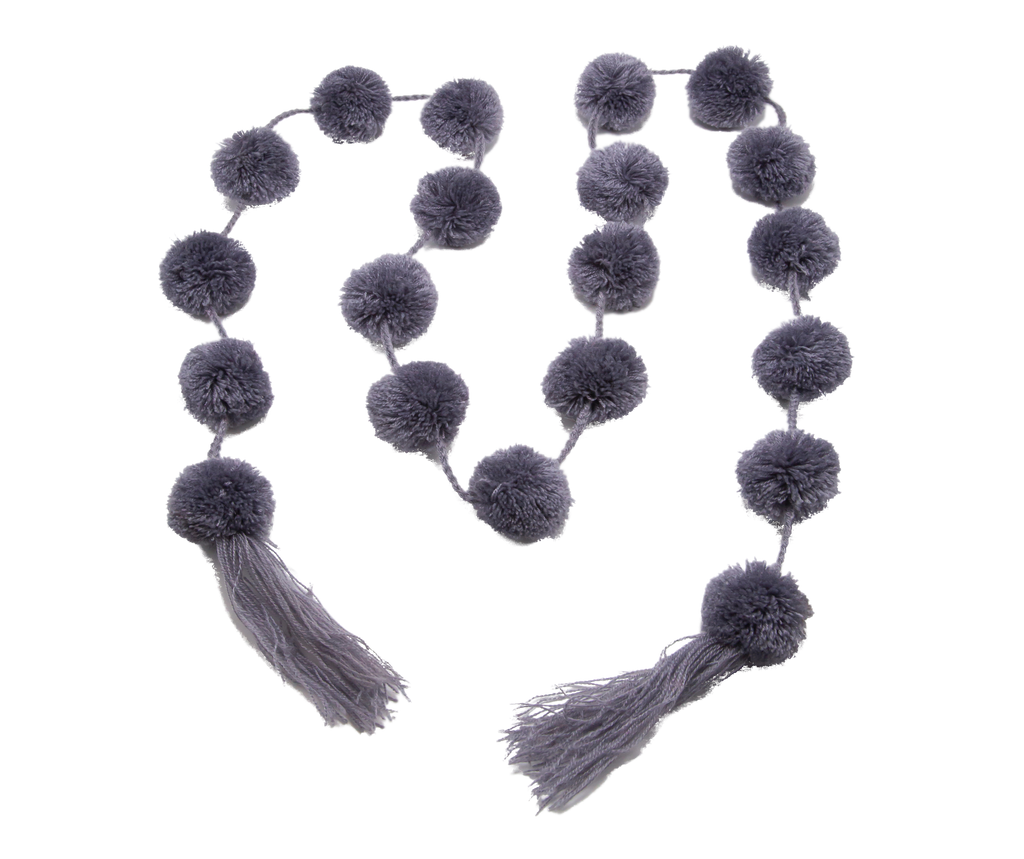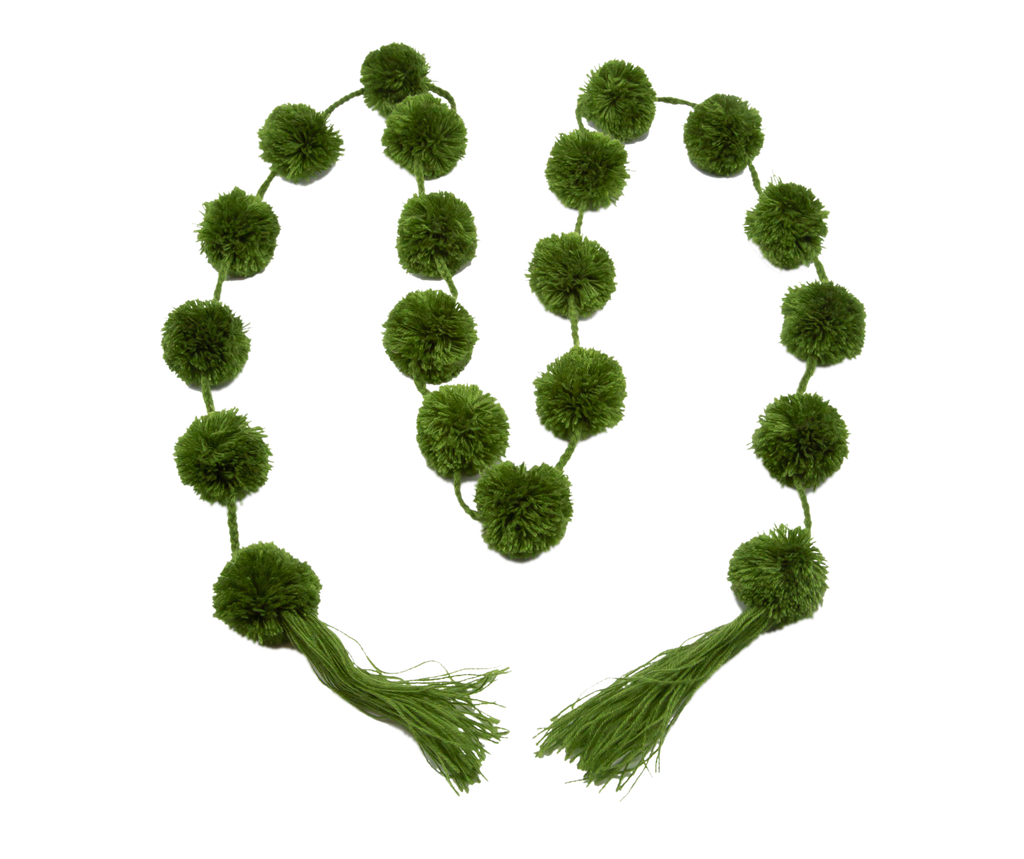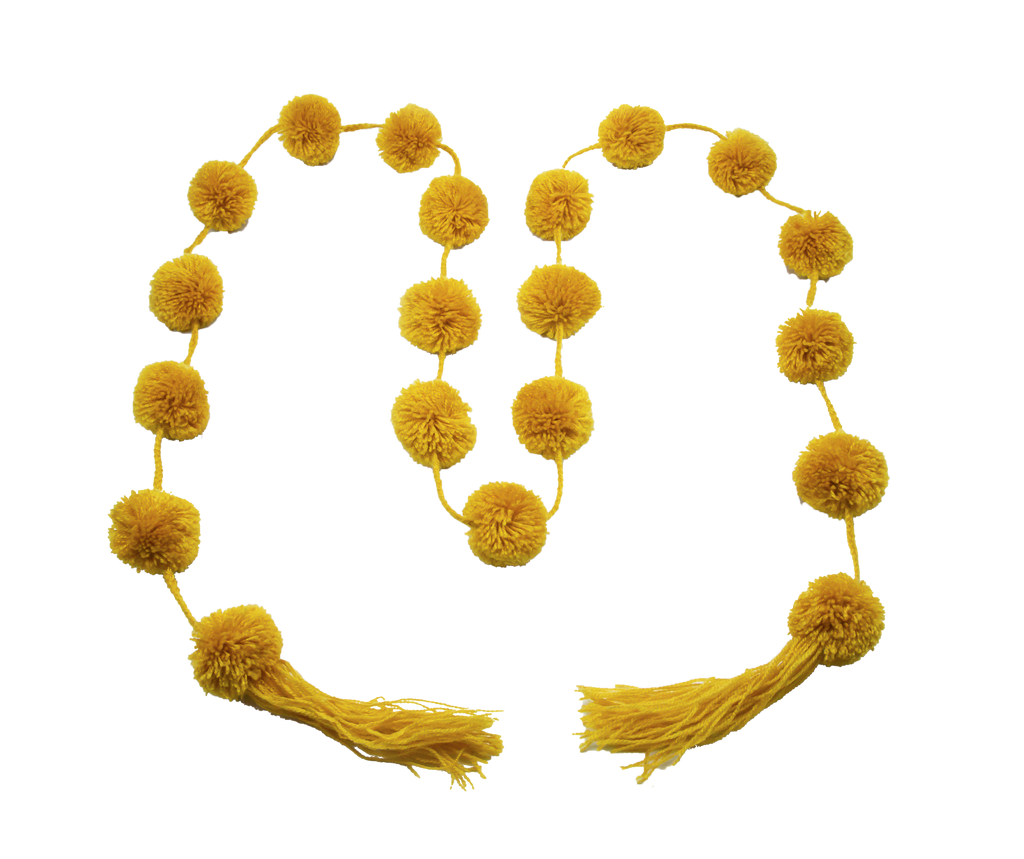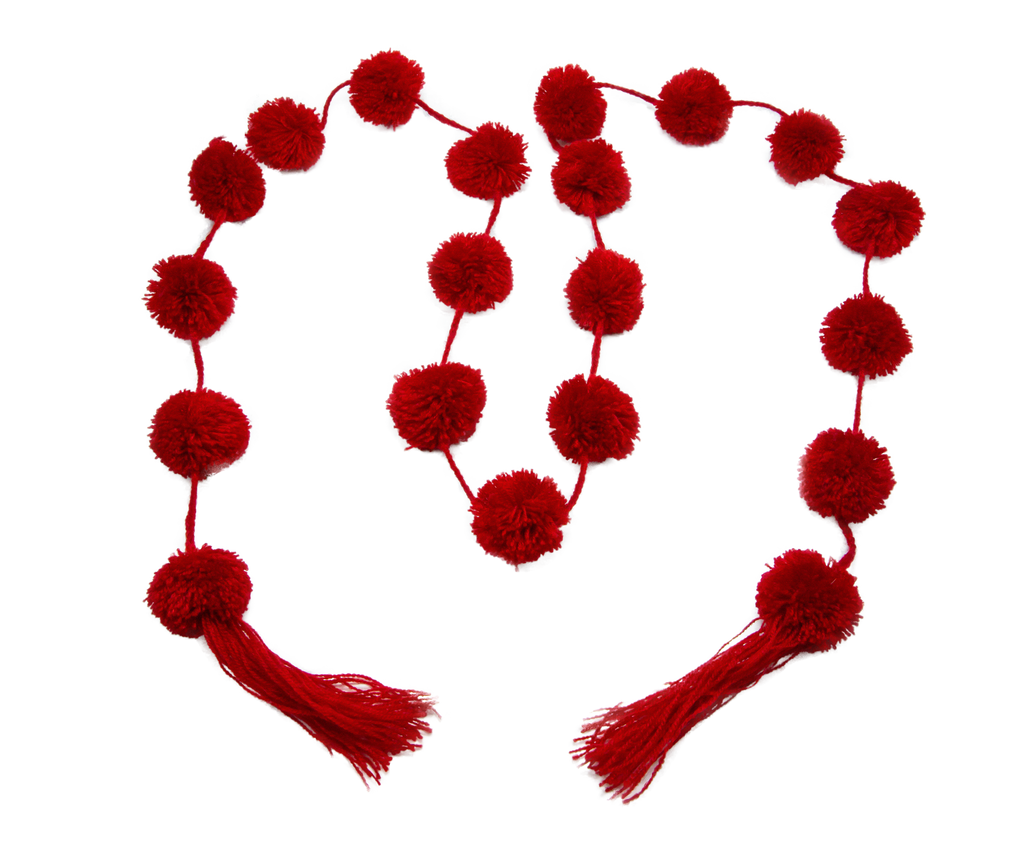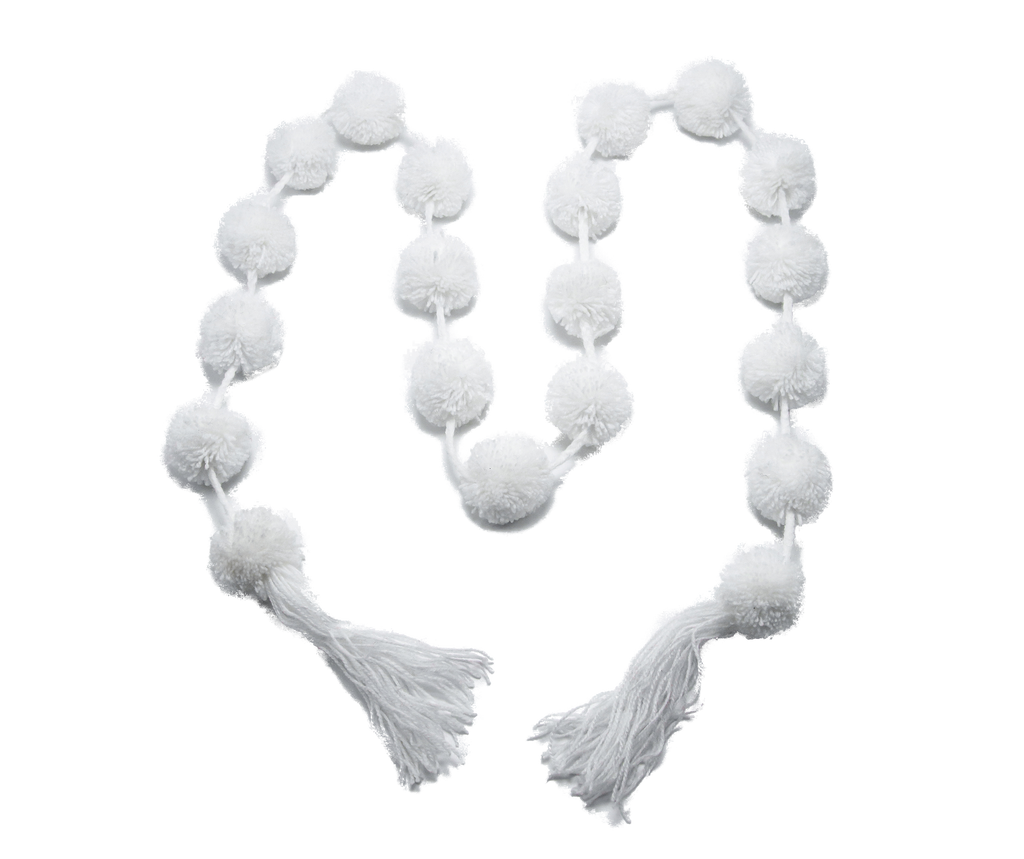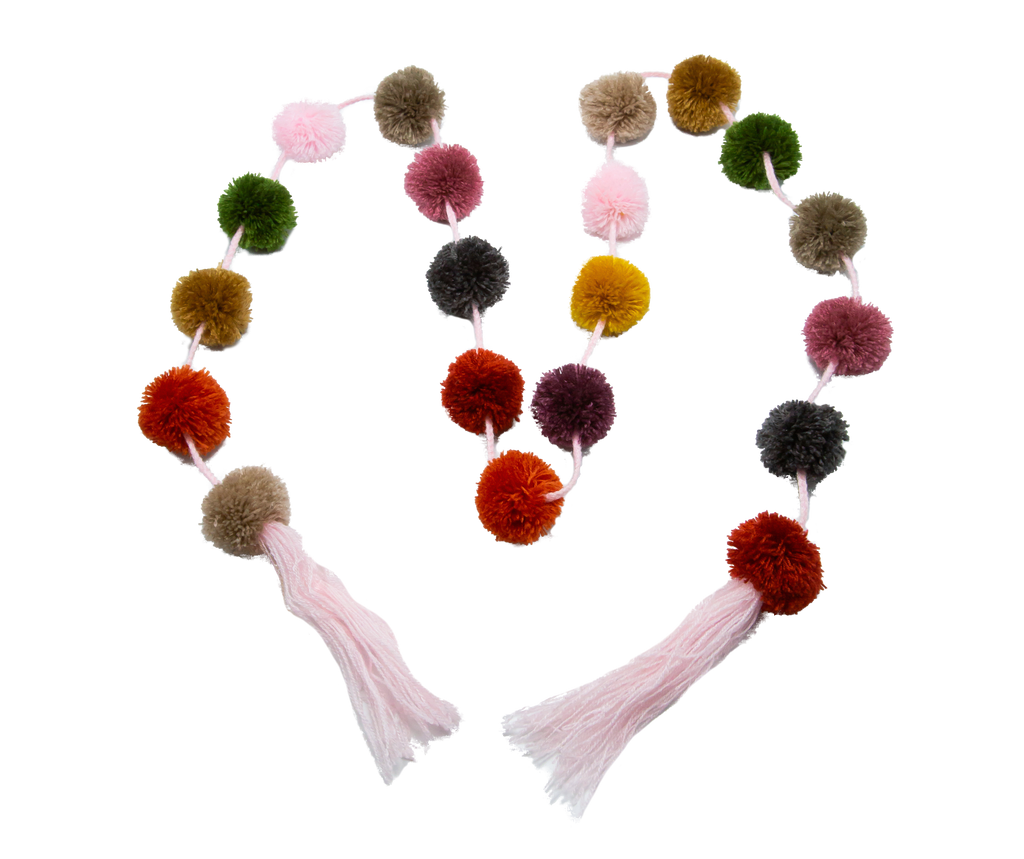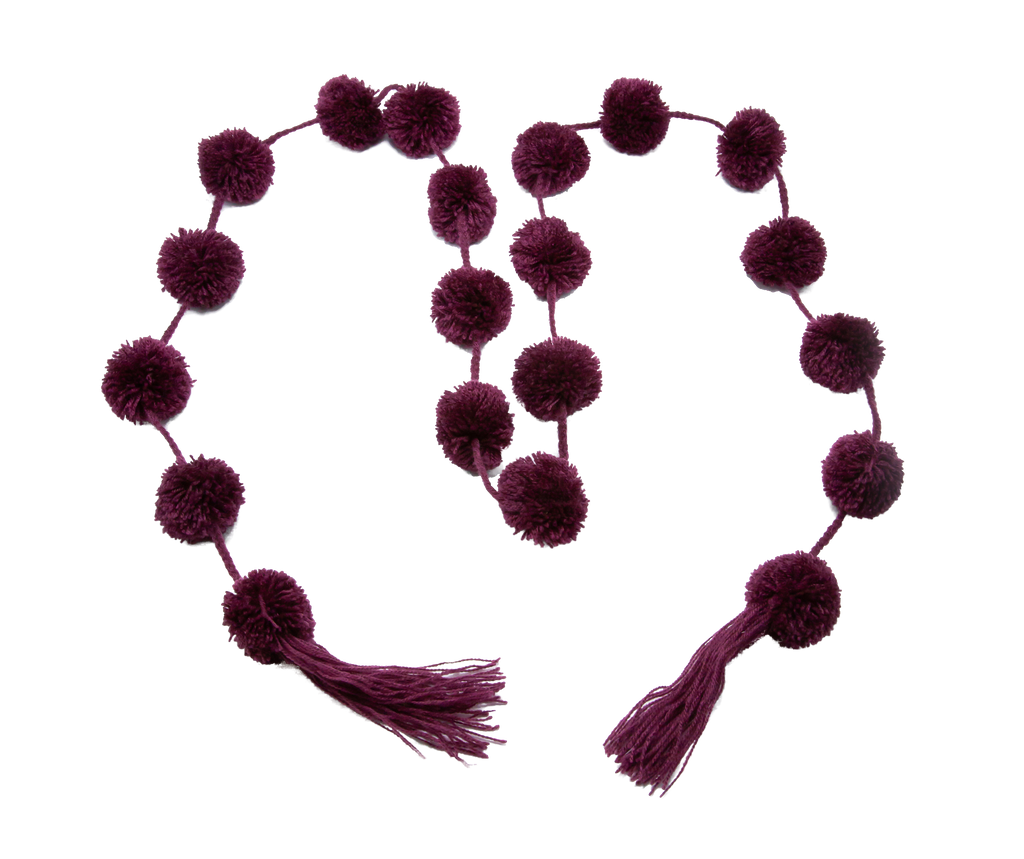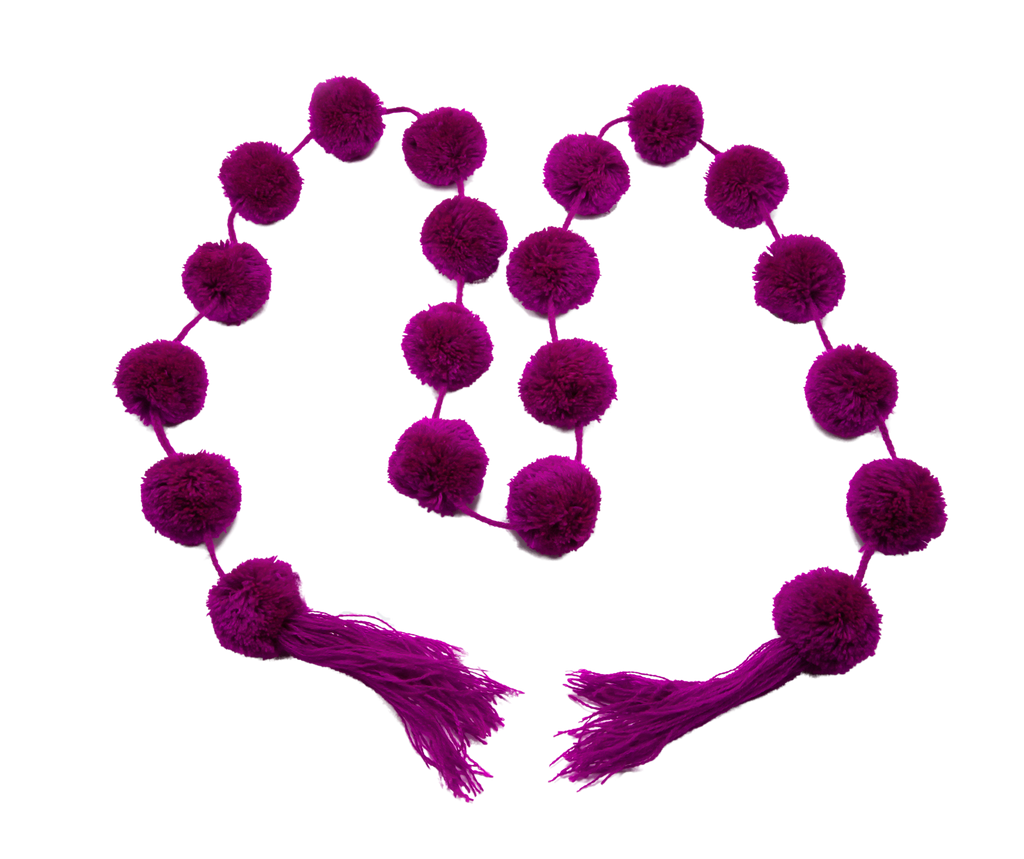 $30.00
$0.00
Magic Pompoms
Beautiful solid or multicolored, handmade pompom garland. Each garlands has 20 pompoms.

These colorful garlands are made by artisans in Oaxaca Mexico and are a SUPER FUN way to add a little pop of color to your outfit! Pompoms have been made for many generations for the typical Chamula's costume. Women and butlers wear them in their traditional clothes as decoration of their costumes.

*You will receive a similar product as the one showed on the picture, as colors, tassel length and sizes may vary as they are handmade.
WHY LOCAL IS IMPORTANT
"Making clothing right here in Los Angeles allows me to personally ensure quality standards are met. Local production also means I get to know the garment makers and ensure they have safe working conditions and fair wages. Our carbon footprint is lower since we don't have to transport raw materials too far during the production process."
- Evan Novis, Founder